Maritime law, which is often referred to as admiralty law, is a fundamental branch of law that regulates use, commerce and navigation on the seas or other navigable waters.
The range of subjects covered by maritime law is very broad and it can deal with any matter that touches or concerns our seas and navigable waters.
There is an overlap with non maritime laws and an example is the SOLAS conventions and laws which may overlap with the relevant national workplace safety laws and regulations in relation to crew safety.
In Australia, the Australian Maritime Safety Authority (AMSA) is responsible for qualifications and training, vessels and operators, safety and navigation and the marine environment.  Most seafaring nations have a similar organisation.
In this age of border protection against illegal immigrants, illicit drugs and unlawful entry, the marine rescue and SOLAS services may also be part of a nation's border security, so there is an overlap of function up to and including the military resources of each nation.
There are mutual treaties in place for most seafaring nations and this allows each nation to inspect each vessel to ensure that the international maritime standards are being met.
There are Classification Societies which are non government organisations which set and maintain technical standards for the construction and operation of vessels.  Generally any vessels in commercial use must be in survey. 
As the size and quality of private vessels increases, the commercial technical standards are being used as guidelines to maintain quality assurance for any construction or refit.  A high quality shipyard will encourage best practice quality assurance for all boat builder trades for all types of vessels in every aspect of the work.
Environmental laws are another example of overlap as each sovereign country will usually enact laws to protect its own territory including its waterways and coastal waters within its international boundaries. 
The origins of maritime law date back to antiquity as did trade between nations through sea transport. It thus became increasingly necessary to expand this scope of the law as no country may claim arbitrary jurisdiction over the seas. Consensus between nations also became vital in the face of disputes.
With time, the principles of maritime law were developed and refined. However it must be noted that although general maritime law has developed internationally, it operates under the auspices and laws of an individual country as each nation bases its own maritime law on the general international regulations with the modifications and qualifications it deems essential and suitable to its particular needs.
 Maritime law has its own customs and usage such as there being 64 parts to a vessel, where joint ownership is desired.  Laws which may affect a new vessel owner if the boat builder goes into liquidation, allow an identifiable hull (HIN) to be separated from the general assets available to creditors and delivered to the owner.
In addition to the above, maritime law regulates the enforcement of contracts and commonly makes provision for damages to parties who have suffered some form of loss at the hands of a contracting party that has failed to honour or perform in accordance with their agreement. Such a contractual clause must be distinguished from the principle of general average which contemplates the voluntary sacrifice made by the master of the ship in respect of cargo, equipment or funds in order to mitigate further losses or damage in an emergency. The loss suffered by parties is thus shared amongst other parties who have shared in the relevant venture.
The exception of force majeure in contracts usually also exists which relieves a party from any liabilities or obligations whenever an extraordinary or unpredictable event occurs, such as a war, strike, or an "act of God."
Maritime Law can be complex and it is recommended that expert legal advice be obtained before entering into a commercial maritime venture or if there is an incident with legal ramifications.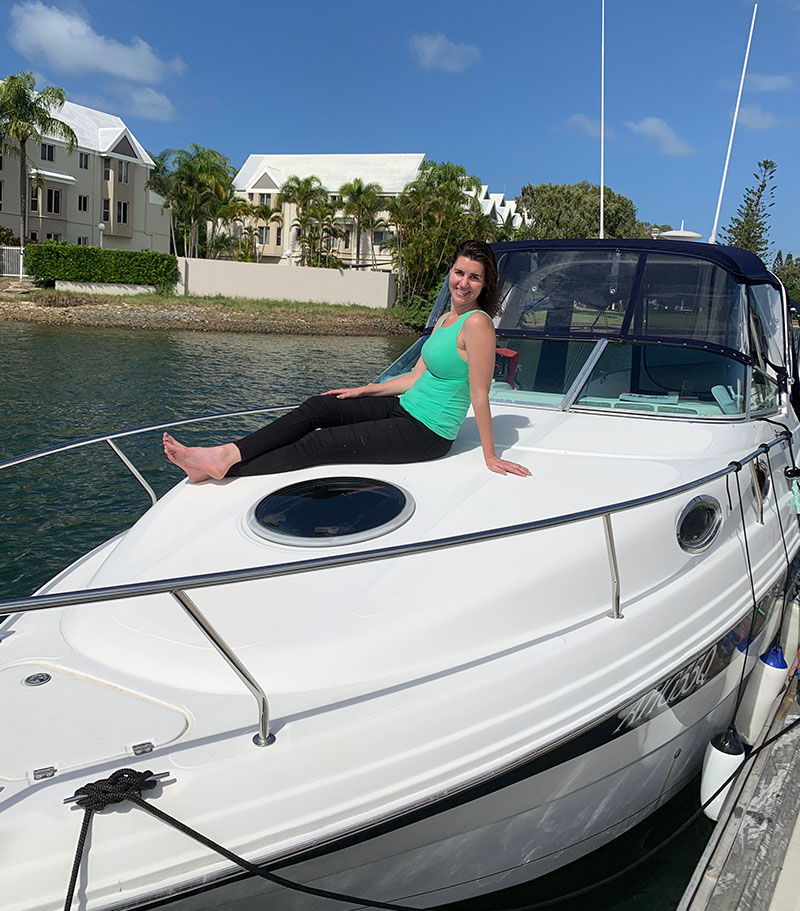 Contact Avanti Lawyers for assistance